About Precision Garage Door of Jackson, MS





WITH 410 REVIEWS
CLICK
To view local phone numbers
601-203-0330
601-203-0330
---
Jackson Area





Bear Creek

Bolton

Edwards

Learned

Western Hills
601-499-4356
601-499-4356
---
Madison Area





Adelle

Annandale

Pocahontas
601-882-9294
601-882-9294
---
Brandon / Pearl Area





Eureka

Piney Woods

Puckett

Sand Hill

Star

Whitfield
601-691-4576
601-691-4576
---
Canton Area





Camden

Farmhaven

Gluckstadt

Sharon
601-203-0330
601-203-0330
---
Ridgeland Area





601-691-4576
601-691-4576
---
Copiah County





Beauregard

Carpenter

Cowanville

Gallatin

Gallman

Georgetown

Hazlehurst

Tillman
601-691-4576
601-691-4576
---
Simpson County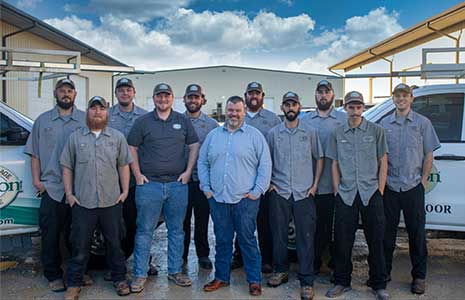 You can rely on Precision Garage Door of Jackson to provide the type of service you would expect from a locally owned company, while enjoying the security that doing business with a National Franchise company can bring. Each location is owned & operated as an individual franchise.
Precision Garage Door of Jackson is owned by Lowell Wilson and has proudly been serving the entire central Mississippi area since 2017.
Our slogan is "We Fix Garage Doors Right"™ and we spend a lot of time defining and redefining what that means to us as a company and what it means to you as a consumer. This singular focus has led us to pioneer a training program for technicians that is second to none in the garage door industry.
We are a full-service garage door company specializing in garage door repair and replacement and garage door opener repair. We appreciate our customers and are proud to offer a 100% Customer Satisfaction Guarantee.